Baja Bytes Weekly Overview
Friday, March 24, 2017
Gary Graham​
Que Pasa
66 totoaba found dead in a single net and a dead newborn vaquita porpoise washes ashore . . .
http://www.ecowatch.com/sea-shepherd-dead-vaquita-2317124850.html
Baja Norte
Coronado Islands . . .
there was a very late report of some decent yellowtail action along the weather side of North Island yesterday with yellows being caught off sonar marks on yoyo iron, surface iron as well as on sardines. The
Mission Belle
was there and scored 36 yellows from about 18- up to about 25-pounds; their 15 passengers also caught some rockfish. …
fishdope.com
In
Ensenada,
a late report from
Sushi Hunter
, headed down to the marina to jump on the
Wahoo
with Caesar. He mentioned bait was non-existent right now, and that we'd use frozen squid along with irons. The ride out was smooth as can be in a panga, and headed out towards the "gas plant." Once there it was nonstop bonito bite on the iron.
https://www.bdoutdoors.com/forums/threads/3-10-17-ensenada.650979/
Lower 500 area to just west of
Colonet
. Very likely there are more areas of kelp holding yellows between these two areas as well -- not to mention there are likely spots of tuna as well.
Looks like it's time to seriously think about making a run offshore, though it's best to wait for better weather. Beginning early next week we should have some of that. …
fishdope.com
San Quintin
, Caption Kirk and Leland were here for 5 great days of fishing; although it was slow fishing for yellowtail. However, wide open fishing for sand bass, calicos, whitefish and on our last day out, wide open big lingcod. …Captain
Juan Cook
https://www.bdoutdoors.com/forums/threads/denis-quensel-deadhead-lures-sq.650999/
The girls got it done . . . my wife and daughter-in-law: First stop of the day! Nena is six months pregnant and she's been roping yellowtail for the last two days. My poor granddaughter is gonna' have a gimbal on her forehead…Captain Kelly Catain
The Upper Sea of Cortez
Great spur of the moment trip to
Bahia de Los Angeles
.
Headed back to San Quintin because Jaime had some customers for Sunday and Monday. Customers caught nice assortment of reds, lings and whitefish as well as yellowtail, and the weather was still holding. …
Ted Snellen
https://www.bdoutdoors.com/forums/threads/bola-trip-march-18.651413/
We fished the Northwestern edge of the upper sea of Cortez. One of the best release photos I've seen in a while -- directed by
Rick Jensen
, Cameraman "
Rockdyle;
" L-R
Captain Juan
,
Pete Gray
and
Rick Jensen
.
https://www.bdoutdoors.com/forums/threads/si-me-gustan-las-cabrillas-sardineras.651076/
Baja Sur
There were a few seasick passengers at
Laguna Ojo de Liebre
as we wrapped up another great whale watching season in 2017. …
Shari Bondy.
Vizcaíno,
Ascensión,
and
Abreojos
…remains quiet.
Julio Meza points his boat north to San Quintín with a brief stop in Cedros after a successful winter trip to
La Bocana
.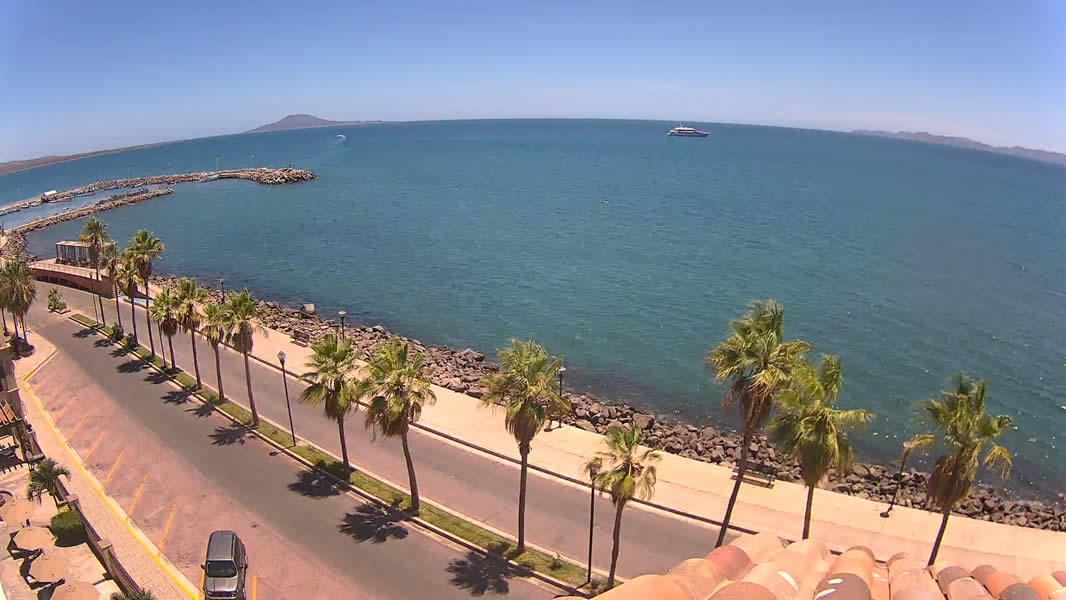 Loreto
Rick Hill,
Pinchy Sportfishing.
The fish were boiling up at Pulpito this past Tuesday. Captain Tony Davis took clients on the long ride on a smooth day and found both yellowtail and sardina romping in the surf!
The only problem they had was that there were acres of sardina and the yellowtail had no interest in the challenging athletic mackerel!
It was bad news for the fish box but it may forecast a fantastic summer season with dorado and billfish. We haven't seen many sardina on the Baja coast for several years and that's probably due to the now gone El Niño.
Ed and Mike, a couple of old fogies from Tripui/Escondido, managed to hold up an almost 30-pound 'tail from Punta Perico. It's hard to get a good photo sometimes. The old dudes can crank 'em in to the boat but lifting them up for a photo is the toughest part!
One of our pangas landed only one fish for every three hookups with the "lobos" stealing the rest . . . a fair pick at the yellows at Punta Lobo for the boats that get there before the sea lions wade into the action.
Down south at the "109" spot, the action has been good for cabrilla and yellowtail with an odd pargo mixed in. "Wild Will" out of Escondido did the long run a few days this past week and found almost unlimited action with the down rigger.
The bait supply is consistent with a lot of the bigger mackerel. Water is still
green, green, green
but getting into the mid-60s at most spots.
I have been blessed to be able to not only see but also to pet the Gray whales that have come all the way down from the Bering Seas of Alaska to breed and have their babies. Well, all good things come to an end. Today is a holiday in Mexico and our Town celebrates its annual year-end of the whale festival.
Here is my neighbor's panga . . . all ready for the parade. …Diana Hoyt
Puerto Lopez Mateos,Magdalena Bay,
still a few whales left at the entrance. Big yellowtail in good numbers on the outer banks with a few white seabass mixed in. While inside the bay fishing still good with pargo grouper and snook the norm…
Bob Hoyt
Yes, yellowfin this week in
La Paz
! Taylor Murphey from Lakewood, Calif., fishing on her uncle's boat with Captain Hugo who hung this nice YFT just south of Cerralvo Island. The tuna were taking Rapalas as well as chunked squid. …
Jonathan Roldan, Tailhunter International
At Van Wormer Resorts, spring time usually means yellowtail time in the East Cape. This year we are starting to see the usual yellowtail bite and a surprise appearance of yellowfin tuna! The tuna were landed on the south end of Cerralvo Island which is about 30 miles to the north of Hotel Palmas De Cortez. The yellowtail are much closer and have remained close to shore. We are also seeing some roosters and pargo around the
East Cape
this month. Bait seems to be much better than last year and water temps. have been averaging about 5 to 10 degrees cooler than they were last year at this time. We are looking forward to a great season! Hope to see many of you down here soon. …
Anibal Miranda
https://www.bdoutdoors.com/forums/threads/spring-fishing-in-the-east-cape.651198/
An unusual sheepshead landed by Mark and Richard Terry with Captain Santos.
It was a very interesting week with a real variety of fish brought over the rail. We had some big yellowfin, a couple of wahoo, a decent yellowtail bite, and lots of pargo, sierra, and even a first for the ranch -- a "Monster" 28-pound sheepshead. …
John Ireland
https://www.bdoutdoors.com/forums/threads/interesting-week-with-a-real-variety-of-fish.651059/
My husband Keith was at a charity golf tournament . . . so we had no choice, but to bring home the bacon (aka wahoo) ourselves. Anglers: Christa Maurer (CSL) and Aishwarya Shivkumar (Mumbai, India) with Capt. Chuy (
Gordo Banks Pangas, SJD
).
Eric Brictson, Gordo Banks Pangas, San Jose del Cabo
pending
Cabo San Lucas
Finally, a nice dorado landed aboard the Pisces
Valerie…
an encouraging omen of a super spring coming.
The billfish catching continues to be very difficult for the anglers and the crew from Cabo San Lucas, and even though a few are being caught here and there, the overall catch ratio is for the number of days fished is very slow and continues to make for some
long
fishing days for the anglers. There was an unconfirmed report of the first swordfish.
Cabo Climate: Daytime temps averaged 80.5 degrees and nights at 63.6 and the humidity ratio was stable at 51.3% average. A partly cloudy week with super sunshine for the weekend starting on Friday, March 24.
Sea Conditions: Pacific side cooler from the Finger Bank down across the Golden Gate Bank, down across the Jaime Bank, and around the corner by Cabo San Lucas and on to San Jose Del Cabo . . . all at 72 degrees. The 95 Fathom Spot and northerly to the 11 Fathom Spot and across the Gorda Banks . . . all at 75 degrees. Las Frailes and off shore at 76 to 77 degrees. Sea surface conditions averaged 12.3 mph flowing from the westerly directions. Good fishing weather and conditions toward the Sea of Cortez side of the peninsula.
Best Fishing Area: The 1150 Fathom Spot and the Herradura and the Migrino area.
Best Bait/Lure: Rigged baits worked best for the Tuna Time for their two billfish.
Bait Supply: The live bait supply remains very good for the caballito at the $3.00 per bait rate…
Larry Edwards, Cortez Charters.
Brian Solomon and friends on a recent successful ceviche run. Out for an afternoon fishing trip, three nice Sierras plus they lost a nice grouper (need that big one got away story), fishing with Michelle Robles, Lillian Bribiesca, and Amelia Acevedo.